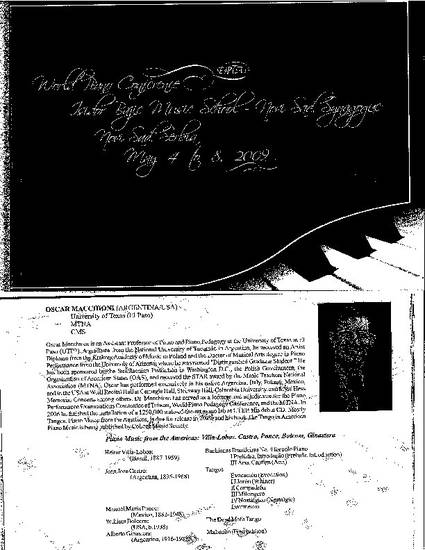 Other
Serbia, Novi Sad, European Piano Teachers Association World Piano Conference. May 2009
(2009)
Abstract
Invited. Piano Music from the Américas.
Works Performed
Bachianas Brasileiras No. 4 For solo Piano by Heitor Villa-Lobos
The Dead Moth Tango by William Bolcom
Tangos by Juan José Castro
Intermezzo by Manuel M Ponce
Malambo (first edition) by Alberto Ginastera.
Publication Date
Spring May 6, 2009
Citation Information
Oscar E. Macchioni. Serbia, Novi Sad, European Piano Teachers Association World Piano Conference. Novi Sad: May, 2009.