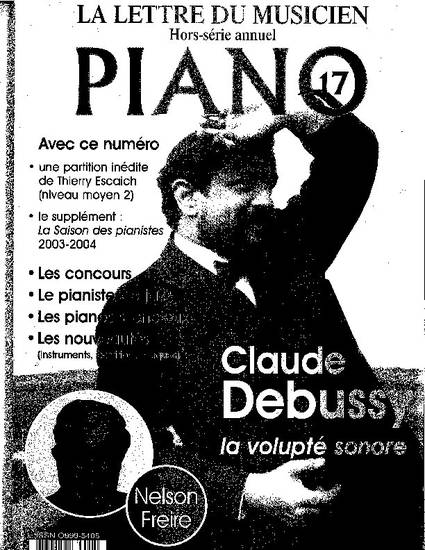 Article
La tradicion pianistique argentine
Piano, La Lettre du Musicien, No. 17 (2004)
Abstract
See "Avec la Pologne," pages 5 and 6 of the PFD document (pages 92-93 of original). This article features the most relevant Argentine leaving pianists, where they were trained and where they live today.
"Macchioni, dont les concerts récents incluen aussi bien Beethoven que Chopin au Ginastera, Guastavino et Castro, incarne parfaitement le mouvement syncrétique "américain."
Citation Information
Oscar E Macchioni. "La tradicion pianistique argentine"
Piano, La Lettre du Musicien, No. 17
(2004)
Available at: http://works.bepress.com/oscar_macchioni/80/