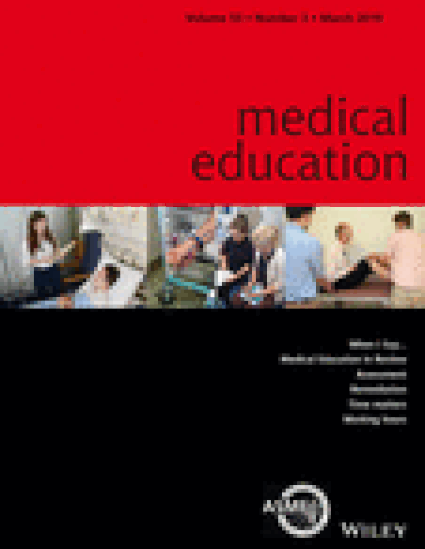 Article
Trainees' perspectives of assessment messages: a narrative systematic review.
Medical Education (2019)
Abstract
This study was designed as a narrative systematic literature review of medical specialist trainees' perspectives of the assessment messages they receive in the context of clinical performance assessments. The aim of the study was to determine if trainees value the information they receive through the formats designed to promote their development and, if not, the reasons for this.
Publication Date
March 1, 2019
DOI
https://doi.org/10.1111/MEDU.13775
Citation Information
Scarff, C. E., Bearman, M., Chiavaroli, N., & Trumble, S. (2019). Trainees' perspectives of assessment messages: A narrative systematic review. Medical Education, 53(3), 221–233. https://doi.org/10.1111/medu.13775