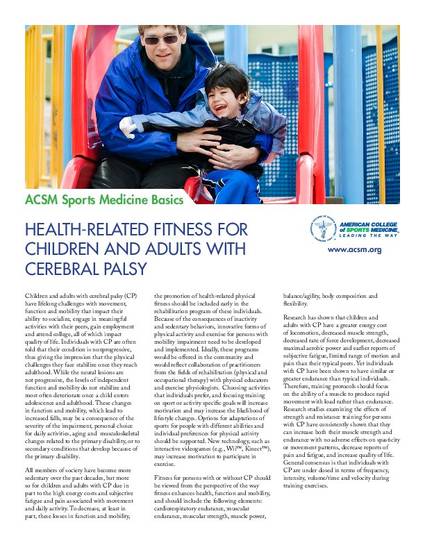 Article
Health-Related Fitness for Children and Adults with Cerebral Palsy
ACSM Sports Medicine Basics
Publication Date
1-1-2016
Abstract
Position Statement of ACSM Sports Medicine Basics 2016: Health-related physical fitness for persons with Cerebral Palsy should be developed in the same model as fitness for all of us: start early, be easily available and continue throughout the life span.
Publisher
American College of Sports Medicine
Citation Information
Blanchard, Y., Gannotti, M., and Romney, W. (2016) Health-related fitness for children and adults with cerebral palsy. ACSM Sports Medicine Basics.