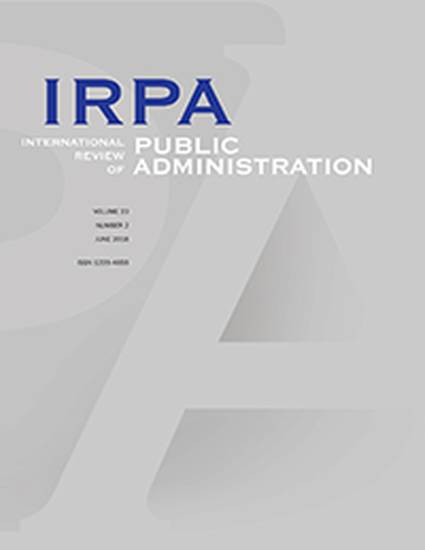 Article
Citizen Participation in Local Budgeting: Mechanisms, Political Support, and City Manager's Moderating Role
International Review of Public Administration (2012)
Abstract
Previous studies have identified several predictors of citizen participation in local budgeting, including environmental factors, engagement mechanisms, and the role of public administrators. However, none has studied the interaction effect among these factors. This study seeks to fill this research gap. It argues that the utilization of interactive engagement mechanisms and political environment will have direct impact on the level of citizen participation in budgeting. These relationships are then moderated by municipal managers' intention to incorporate citizens. Data from a survey of New Jersey municipal administrators were used to test the hypotheses, with controlling for demographic variables in seemingly unrelated regression (SUR) models.
Publication Date
January 8, 2012
DOI
10.1080/12294659.2012.10805226
Citation Information
Yuguo Liao and Yahong Zhang. "Citizen Participation in Local Budgeting: Mechanisms, Political Support, and City Manager's Moderating Role"
International Review of Public Administration
Vol. 17 Iss. 2 (2012) p. 19 - 38
Available at: http://works.bepress.com/yuguo-liao/6/