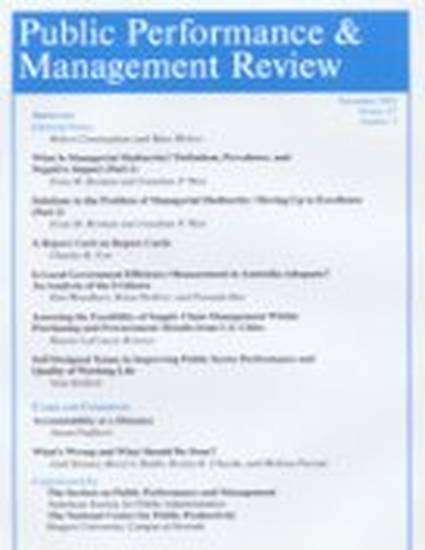 Article
Participatory Budgeting in Local Government
Public Performance & Management Review (2014)
Abstract
Existing research indicates that meaningful, effective, and authentic citizen participation requires two-way dialogue between government and citizens. The question of what determines the likelihood that local government will provide two-way dialogue opportunities in the budgeting process has not been studied in the literature. The present research attempts to fill this academic deficit. Survey data from municipal managers and mayors in New Jersey are used to examine how public officials' attitudes and perceptions, forms of government, council's diversity and politics, and community characteristics influence the adoption of mechanisms of two-way communication for participatory budgeting.
Publication Date
December 8, 2014
Citation Information
Yahong Zhang and Yuguo Liao. "Participatory Budgeting in Local Government"
Public Performance & Management Review
(2014)
Available at: http://works.bepress.com/yuguo-liao/4/