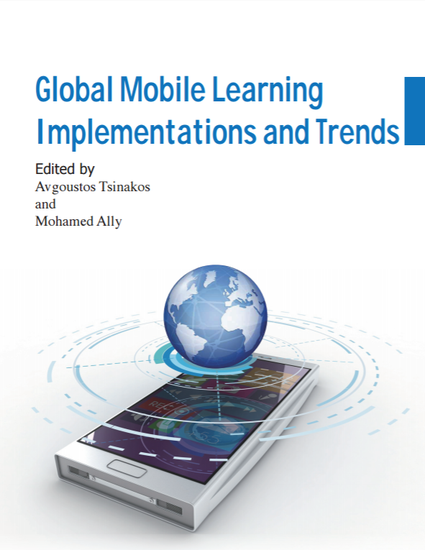 Contribution to Book
Mobile Microblogging: Using Twitter and Mobile Devices in an Online Course to Promote Learning in Authentic Contexts
Global Mobile Learning Implementations and Trends (2013)
Abstract
This research applied a mixed-method design to explore how best to promote learning in authentic contexts in an online graduate course in instructional message design. The students used Twitter apps on their mobile devices to collect, share, and comment on authentic design examples found in their daily lives. The data sources included tweets (i.e., postings on Twitter), students' perceptions about mobile microblogging activities, and self-reported Twitter usage. Based on the tweet analysis, we found that the students appropriately applied the design principles and design terms in their critique of design examples. While the students were mainly engaged in assignment-relevant activities, they spontaneously generated social tweets as they related peers' authentic design examples to their own life experiences. Overall, they had positive perceptions toward the mobile microblogging activities. The students also indicated that the design examples shared by peers through mobile microblogging inspired their own message design work. We synthesized instructional design suggestions and challenges for educators interested in incorporating mobile microblogging in their instructional settings.
Publication Date
December, 2013
Editor
Avgoustos Tsinakos and Mohamed Ally
Publisher
China Central Radio & TV University Press
Citation Information
Yu-Chang Hsu and Yu-Hui Ching. "Mobile Microblogging: Using Twitter and Mobile Devices in an Online Course to Promote Learning in Authentic Contexts"
Global Mobile Learning Implementations and Trends
(2013)
Available at: http://works.bepress.com/yuchang_hsu/43/