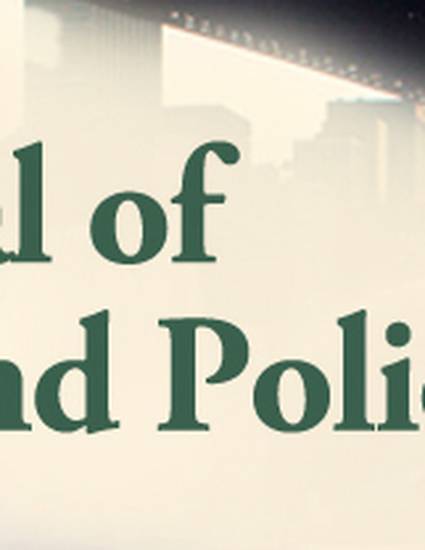 Article
Splendid Isolation: VA's Failure to Provide Due Process Protections and Access to Justice to Veterans and Their Caregivers
Journal of Law and Policy (2021)
Abstract
Imagine you are a spouse and caregiver of a severely injured post-9/11 veteran. Your spouse served in the Marine Corps, with several deployments to Iraq. During their last deployment, your spouse sustained a severe traumatic brain injury and suffers from post-traumatic stress disorder. Due to these injuries, they need consistent care throughout the day. Thankfully, upon their return, the VA provided a caregiver program that allowed you to step away from your job and focus on caring for your spouse full time. As part of this program, you received a caregiver stipend of $2,400 per month, healthcare, and support from the local VA Caregiver Program. During your fourth annual assessment, a field examiner evaluated your spouse and indicated that "no change has been noted from the previous year." Two months later, you receive a letter that simply states that your spouse, for whom you were caring, has improved, is no longer severely injured, and is no longer eligible for the program. There is no medical evidence or reasoning cited. To make it worse, this letter is from someone you know well, the caregiver support coordinator at your local VA Medical Center. This caregiver support coordinator has been coordinating your medical care, fielding your questions about how to best care for your spouse, and supporting you throughout this process. As of the letter, the stipend upon which you and your spouse have relied will stop. As the caregiver, you will no longer have access to VA health care, mental health care through VA providers, or the ability to obtain respite care. Without any other indication, you find that you will no longer receive the monthly stipend to subsidize the care that you are providing to your spouse, which impacts your ability to work. You have no right to a hearing to explain the daily care you provide to your veteran spouse. In fact, your voice was never heard. You now must decide how to move forward with this loss of income, healthcare, and support—while continuing to provide the caregiving necessary for your spouse. This Article explores the VA Caregiver Program and lack of due process rights afforded to veterans and their caregivers. Congress enacted transformational legislation to support post-9/11 Veterans by supporting their caregivers in 2010. Although the program was progressive in theory, in practice, the VA's implementation was anything but. In 2017, it became apparent that the VA Caregiver Program was purging its rolls of veterans and their caregivers. In order to stop the VA from arbitrarily kicking veterans out of its program, Congress or the VA must institute due process protections. This Article proposes five changes the government should make to the VA Caregiver Program to give veterans and their caregivers proper due process protections, including the right to: (1) an impartial adjudicator; (2) a hearing; (3) an impartial expert; (4) an adequate decision; and finally, (5) judicial review.
Citation Information
Yelena Duterte. "Splendid Isolation: VA's Failure to Provide Due Process Protections and Access to Justice to Veterans and Their Caregivers"
Journal of Law and Policy
(2021)
Available at: http://works.bepress.com/yelena-duterte/5/