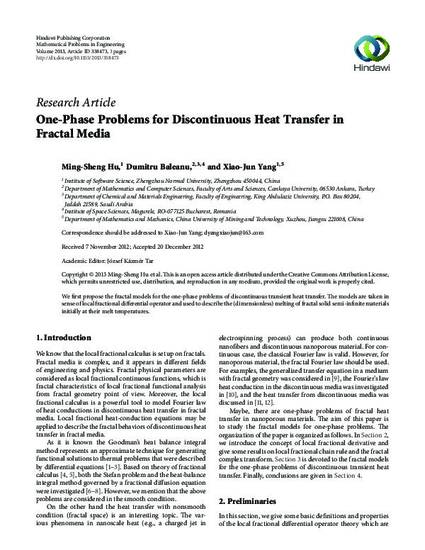 Article
One-phase problems for discontinuous heat transfer in fractal media
Mathematical Problems in Engineering (2012)
Abstract
We first propose the fractal models for the one-phase problems of discontinuous transient heat transfer.The models are taken in sense of local fractional differential operator and used to describe the (dimensionless)melting of fractal solid semi-infinite materials initially at their melt temperatures.
Publication Date
December 20, 2012
Citation Information
M. S. Hu, D. Baleanu, X. -J. Yang, One-phase problems for discontinuous heat transfer in fractal media, Mathematical Problems in Engineering, vol.2013, Article ID 358473, 2013.