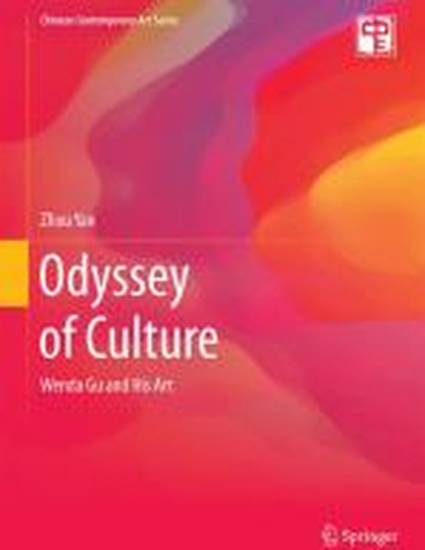 Book
Odyssey of Culture: Wenda Gu and His Art 文化之旅:谷文达和他的艺术(英文版)
(2015)
Abstract
The twentieth-century China had experienced one of her most turbulent periods in her five-thousand years of history. This chaos, however, was different from any one prior to the twentieth century because the culture Chinese had been proud of for centuries faced great challenge, and Chinese, especially those intellectuals, felt for the first time that Chinese culture fell into a profound crisis. To react to this critical challenge, Chinese intellectuals had attempted to rescue Chinese culture from what I called "three levels of culture," namely, technology, system and discourse. This rescuing campaign started from the May Fourth Movement of the 1920s, continued in the "Great Cultural Discussion," or "Cultural Fever," of the 1980s. Three intellectual schools in this national debate – Futurologist School, Chinese Culturalist School, and School of Hermeneutics – offered their prescriptions. While Futurologist School attempted to save the culture by imported sciences and management, Chinese Culturalist School tried to revive Chinese culture through exploring and maintaining the essence of this culture, particularly Confucianism. School of Hermeneutics, however, believed that the revolution should start from discursive level, so critique of culture was essentially critique of value system as core of culture, or critique of discourse.
Launched in the 1980s, Chinese avant-garde movement was an artistic incarnation of concepts and thoughts embodied in these theoretical schools, especially School of Hermeneutics. Rational Painting, Current of Life and Anti-Art were main schools in this new art movement. They were radical in their attitude toward Chinese culture, and believed that visual art revolution was an integral part of critique of culture because it tended to subvert the cultural tradition at discursive level, which made those vanguard artists natural ally of School of Hermeneutics.
Wenda Gu was a representative of Chinese avant-garde of the 1980s. His career from home to abroad has concentrated on the issue of culture. I consider his artistic adventure as three stages – critique of culture, analysis of culture and synthesis of culture. In the 1980s, Wenda Gu was a warrior who attacked traditional culture radically. Started from reflection on history and civilizations in general, Gu shifted his focus to Chinese written language, a strategy of discursive critique. Have destructed and reconstructed Chinese characters, Gu echoed call of School of Hermeneutics for discursive revolution.
Moved abroad and settled in New York in 1988, Gu had confronted with an entirely different art scenario and made necessary adjustments though the issue of culture retained in his thoughts. He had explored materials as artistic means and object of cultural analysis as well, especially human body materials that initiated his stage of analysis of culture. Started from this analysis, Gu expanded his viewpoint to the process of cultural confrontation and reconciliation in global level. This led to his stage of synthesis of culture. In this stage, Gu has utilized human hair to accomplish his ambitious on-going project, titled UNITED NATIONS, which crosses over all five continents.
The challenge Gu faces may be the one most of contemporary Chinese artists face today. The centrality of culture in art has been and will continue to be the case for them, though focus, methodology, strategy may change.
中国在二十世纪经历了其五千年历史中最为动荡的一个世纪。然而这一次与二十世纪之前的任何动荡不同的是,中国人许多世纪以来为之自豪的文化遭遇了巨大的挑战,国人尤其是知识分子发现中华文化第一次陷入了深刻的危机。面对这一严酷的挑战,中国知识分子的应对是试图从我称之为"文化的三个层面"——技术﹑制度和话语——来拯救中华文化。这一拯救运动起始于
1920
年代的五四运动,而在
1980
年代的"文化大讨论"或称"文化热"中得以继续。参与大讨论的三个意见团体——未来学派﹑新儒学和解释学派——试图为这一文化危机开出各自的药方。未来学派企图以引进科学和管理方法拯救文化,新儒学则以探索和保持传统文化的精髓来复兴文化。与之相对,解释学派相信革新应该立足于话语层次,因此文化批判本质上是对作为文化核心的价值系统的批判,或者说是一种话语批判。
1980
年代的中国现代艺术运动可以说是这些意见团体尤其是解释学派的观念和思想在艺术上的实现。理性绘画﹑生命之流和反艺术构成了这个新艺术运动的三个分支。这些艺术家对于中国文化的极端态度体现在他们认为视觉艺术革命乃文化批判的有机部分,因为这种批判旨在在话语层次来颠覆文化传统。这使得这些现代艺术家成为了解释学派的天然盟友。
谷文达是
1980
年代现代艺术运动的代表艺术家之一。从中国本土到世界舞台,他的艺术始终关注文化的话题。按照我的研究,他的艺术探索大体上分为三个阶段,文化批判﹑文化分析和文化综合。
1980
年代,谷文达是一个激进的反传统文化的战士,他从一般的反思历史和文明转进到具体的对中国书写文字的思考,这是一种话语批判的战略性转移。通过解构和重构中文字,他呼应了解释学派的话语革命。
1988
年,谷文达出国并定居于美国纽约。在面对一个完全不同的艺术景观时,他做出了必要的调整,但文化课题则在他的头脑中挥之不去。他探索着作为艺术手段同时又是文化分析对象的"材料"。通过对人体材料的专注,这种探索导致了他的文化分析阶段。从文化分析入手,他将视角从文化冲突的过程扩展到了在全球范围的文化和解,因此进入了文化综合的阶段。在此阶段,他使用人发构建他雄心勃勃的持续性作品,即他的跨越五大洲的"联合国"。
谷文达面对的或许是今天大多数中国艺术家共同面对的挑战。虽然重心﹑方法和战略可能在变化,文化在艺术中的地位和作用一直是也将继续是中国艺术家的中心课题。
Keywords
Chinese contemporary art,
China's Avant-Garde,
Wenda Gu
Series
Chinese Contemporary Art Series
DOI
10.1007/978-3-662-45411-4
Citation Information
Yan Zhou. Odyssey of Culture: Wenda Gu and His Art 文化之旅:谷文达和他的艺术(英文版). 1stBerlinVol. 1 (2015)
Available at: http://works.bepress.com/yan_zhou/12/