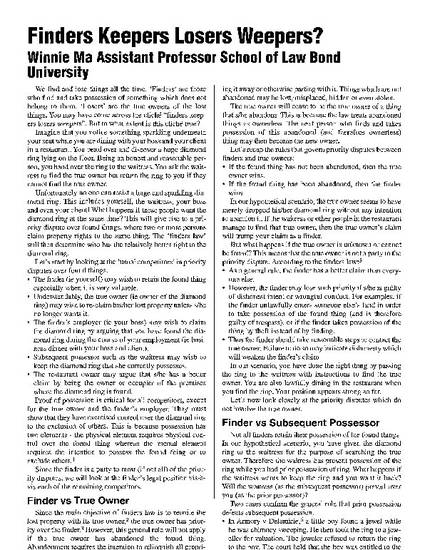 Article
Finders keepers losers weepers?
The National Legal Eagle
Abstract
Extract: We find and lose things all the time. 'Finders' are those who find and take possession of something which does not belong to them. 'Losers' are the true owners of the lost things. You may have come across the cliche "finders keepers losers weepers". But to what extent is this cliche true?
Citation Information
Winnie Ma. "Finders keepers losers weepers?" (2003)
Available at: http://works.bepress.com/winnie_ma1/9/