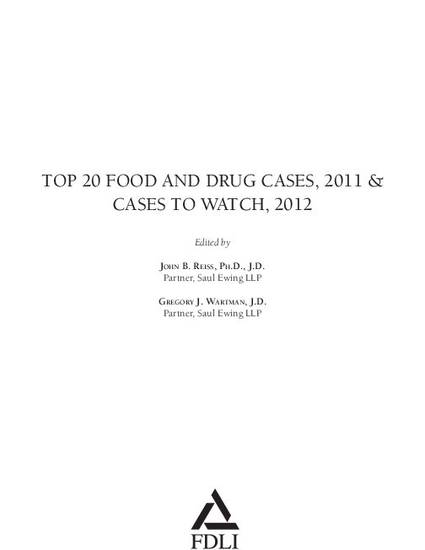 Contribution to Book
Goodyear Dunlop Tires Operations, S.A. v. Brown (and J. McIntyre Machinery, Ltd. v. Nicastro)
Top 20 Food and Drug Cases, 2011 & Cases to Watch, 2012 (2012)
Abstract
This chapter discusses the U.S. Supreme Court's two personal jurisdiction decisions from June 2011, and assesses their impact in drug and device litigation.
Publication Date
April, 2012
Editor
John B. Reiss & Gregory J. Wartman
Publisher
Food and Drug Law Institute
ISBN
978-1-935065-48-7/02.75
Citation Information
William M Janssen. "Goodyear Dunlop Tires Operations, S.A. v. Brown (and J. McIntyre Machinery, Ltd. v. Nicastro)" Washington, D.C.
Top 20 Food and Drug Cases, 2011 & Cases to Watch, 2012
(2012)
Available at: http://works.bepress.com/william_janssen/20/