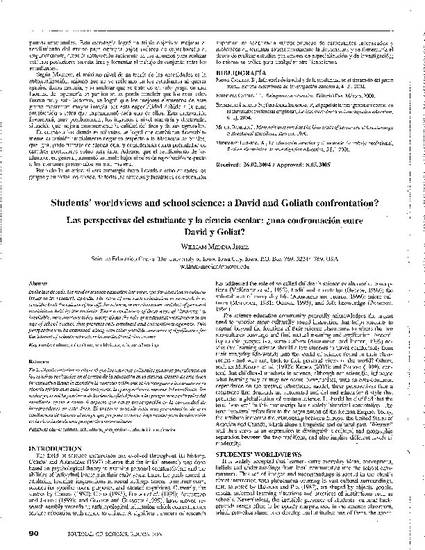 Article
Students' worldviews ad school science: A David and Goliath confrontation?
Journal of Science Education (2005)
Abstract
In the last decade, the field of science education has given special attention to cultural issues in its research agenda. The core of one such orientation in research is to consider both the culture of the official science in the classroom and that of personal worldviews held by the students. Since a confluence of these ways of knowing is inevitable, investigators today worry about the role of traditional worldviews in an age of school science that presents only predominant and conventional agendas. This perspective will be examined, along with other possible measures of significant for the interest of science educators in multicultural classrooms.
Publication Date
Fall November 4, 2005
Citation Information
Medina-Jerez, W. (2005). Student's worldviews and science education: A David and Goliath confrontation? Journal of Science Education, 6(2), 90-93.