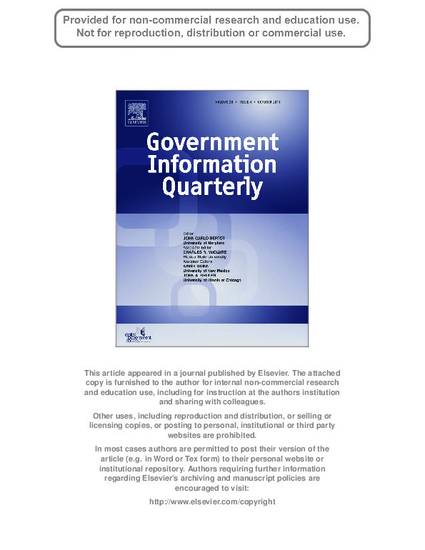 Article
Biowatch South Africa and the challenges in enforcing its constitutional right to access to information
Government Information Quarterly (2011)
Abstract
This paper examines the difficulties encountered by Biowatch, a South African civil society environmental organization, in its attempts to obtain access to government information in respect of genetically engineered plants. After establishing the context of South Africa's access to information regime, including a brief discussion of several of its weaknesses, the paper engages in an extended account of the Biowatch case as an exemplar of some of the more pronounced challenges to the effective implementation of the country's access to information legislation. The elaboration of the case is based on interviews conducted with the Director of Biowatch and counsel from the Legal Resources Centre that aided Biowatch, as well as various internal and court documents provided by Biowatch and its lawyers.
Keywords
Access to information,
FOI,
government information,
South Africa,
Promotion of Access to Information Act,
Genetically engineered crops
Citation Information
Wilhelm Peekhaus. "Biowatch South Africa and the challenges in enforcing its constitutional right to access to information"
Government Information Quarterly
Vol. 28 (2011)
Available at: http://works.bepress.com/wilhelm_peekhaus/2/