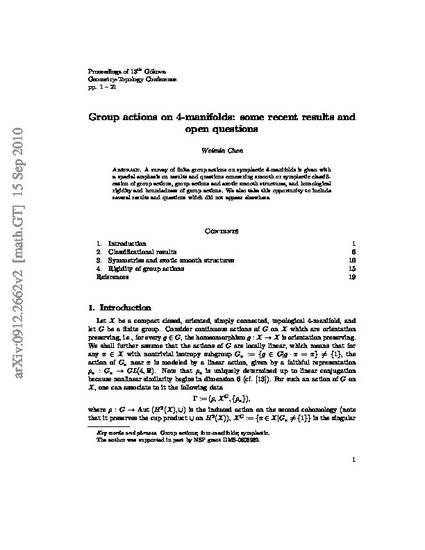 Article
Group actions on 4-manifolds: some recent results and open questions
Proceedings of Gökova Geometry-Topology Conference 2009
Abstract
A survey of finite group actions on symplectic 4-manifolds is given with a special emphasis on results and questions concerning smooth or symplectic classification of group actions, group actions and exotic smooth structures, and homological rigidity and boundedness of group actions. We also take this opportunity to include several results and questions which did not appear elsewhere.
Citation Information
WM Chen. "Group actions on 4-manifolds: some recent results and open questions"
Proceedings of Gökova Geometry-Topology Conference 2009
(2009)
Available at: http://works.bepress.com/weiminchen_chen/5/