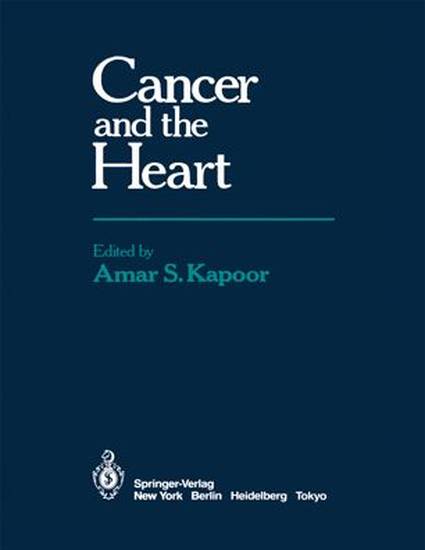 Contribution to Book
Primary Solid Tumors of the Heart
Cancer and the Heart (1986)
Abstract
Primary cardiac tumors are extremely rare, occurring in 0.0017–0.28% of autopsy specimens.
1–4
 These lesions were predominantly pathologic curiosities demonstrated only post mortem until the initial clinical diagnosis by Barnes et al.
5
 in 1934 of a primary sarcoma of the heart. The correct antemortem diagnosis of an intracardiac tumor remained largely academic until the advent of modern cardiopulmonary bypass surgical techniques. Because of surgical advances, cardiac tumors now represent a potentially curable form of heart disease. Accurate diagnosis is complicated by other cardiac and noncardiac diseases.
6
 The clinical manifestations of cardiac tumors are protean and relate primarily to their location within the heart.
7
Keywords
Soft Tissue Sarcoma,
Cardiac Tumor,
Granular Cell Tumor,
Cardiac Myxoma,
Atrial Myxoma
Editor
Amar S. Kapoor, Ralph D. Reynolds
Publisher
Springer-Verlag
DOI
10.1007/978-1-4612-4898-9_6
Citation Information
Walter J. Urba and Dan L. Longo. "Primary Solid Tumors of the Heart" New York
Cancer and the Heart
(1986) p. 62 - 75
Available at: http://works.bepress.com/walter-urba/90/