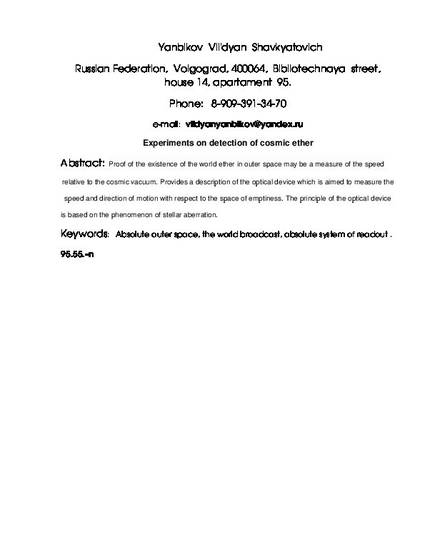 Unpublished Paper
Experiments on detection of cosmic ether
(2014)
Abstract
Proof of the existence of the world ether in outer space may be a measure of the speed relative to the cosmic vacuum. Provides a description of the optical device which is aimed to measure the speed and direction of motion with respect to the space of emptiness. The principle of the optical device is based on the phenomenon of stellar aberration.
Keywords
Absolute outer space,
the world broadcast,
absolute system of readout .
Citation Information
Vildyan Yanbikov. "Experiments on detection of cosmic ether" (2014)
Available at: http://works.bepress.com/vildyan_yanbikov1/9/