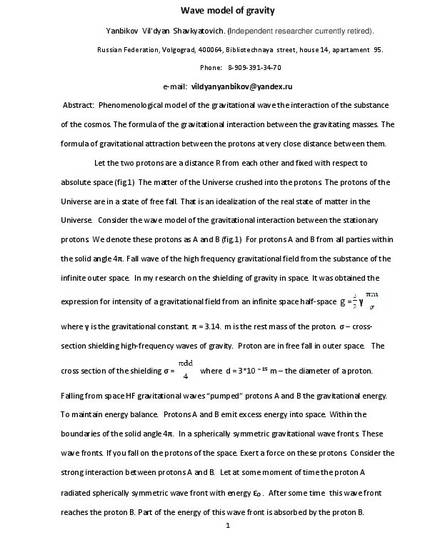 Article
Wave model.doc
Independent researcher (2016)
Abstract
Аннотация: Феноменологическая модель гравитационной волны взаимодействия вещества из космоса.Формула гравитационного взаимодействия гравитирующих масс. Формула гравитационного притяжения между протонами при очень близком расстоянии между ними.
Keywords
Wave model of gravity,
The formula of the gravitational interaction
Publication Date
Winter November 4, 2016
Citation Information
Dear editorial. Please publish my original, unpublished materials. With respect. Yanbikov Vildyan. Volgograd. Russia.