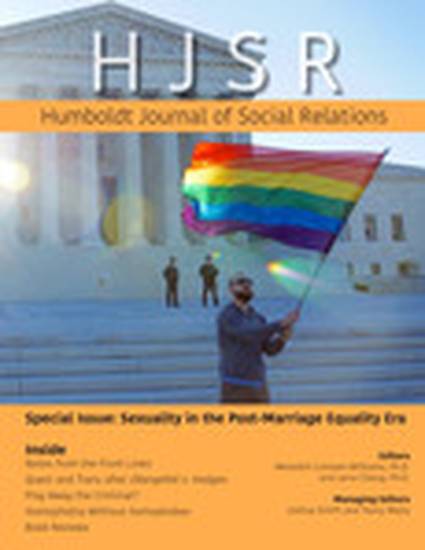 Article
Afro-Americans and United States Foreign Policy
Humboldt Journal of Social Relations (1987)
Abstract
Although Afro-Americans have a long history of involvement in America's relationship with Africa through both private association and official channels, it was only in the late 1970s that Afro-American influence in U.S. policy toward Africa became visible. It was the coincidence of organized Afro-American political power realized via the Civil Rights Movement, Black Nationalism which sought to reestablish ties with Africa, and the success of Liberation movements against lingering colonial regimes in Southern Africa that provided the context of meaningful Afro-American influence upon U.S. policies toward Africa. But if Afro-Americans hope to influence U.S. foreign policy beyond the demise of white rule in South Africa, they must coalesce with other interest groups seeking to replace geo-political foreign policy thing with a more humanitarian outlook.
Keywords
African Americans,
Foreign policy,
Social interaction,
Capitalism,
Countries,
National security,
Black communities,
Geopolitics,
Communism,
United States history
Citation Information
Vernon D Johnson. "Afro-Americans and United States Foreign Policy"
Humboldt Journal of Social Relations
Vol. 14 Iss. 1/2 (1987) p. 214 - 235
Available at: http://works.bepress.com/vernon-johnson/16/