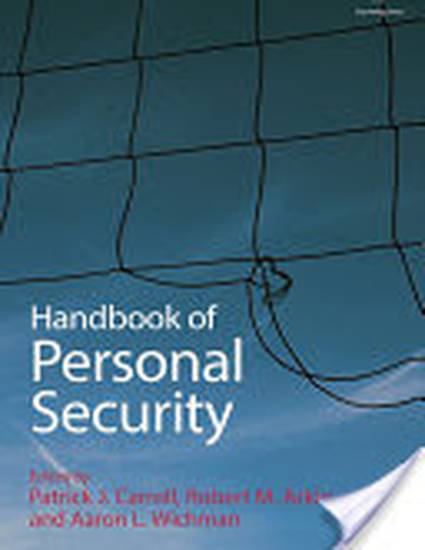 Contribution to Book
Security seeking in a regulatory focus whodunit: The case of the relative orientation in behavioral economics.
The Handbook of Personal Security (2015)
Abstract
The circumstances of ordinary life can easily put someone into a security mindset, or a prevention focus: the threat of terrorism, anxieties over a dismal economy, navigating a dangerous intersection. Research we have conducted suggests that such a mindset can have important implications for how people think about the distribution of resources between parties.  We have found that individuals in a security mindset are concerned more with relative outcomes than those with a promotion focus, and such outcomes are motivated by a perceived loss of social status.  Consequently, rather than seeking to make as much money as possible, an individual in a security mindset is likely to be consumed by the possibility that relative economic outcomes has implications for themselves, such as social status/worth or buyer power.  Such a focus can have important practical implications.  On one hand, vigilance towards relative outcomes may serve to promote ideals of fairness in hard times.  On the other hand, concerns with others having more than oneself may lead someone in a security focus to sabotage joint gain, causing everyone to receive less. 
Keywords
regulatory focus,
social status,
relative value,
perceptions of value,
social comparison
Editor
P. J. Carroll, R. M. Arkin, & A. Wichman
Citation Information
Vanessa Bohns. "Security seeking in a regulatory focus whodunit: The case of the relative orientation in behavioral economics." New York
The Handbook of Personal Security
(2015) p. 225 - 240
Available at: http://works.bepress.com/vanessa-bohns/14/