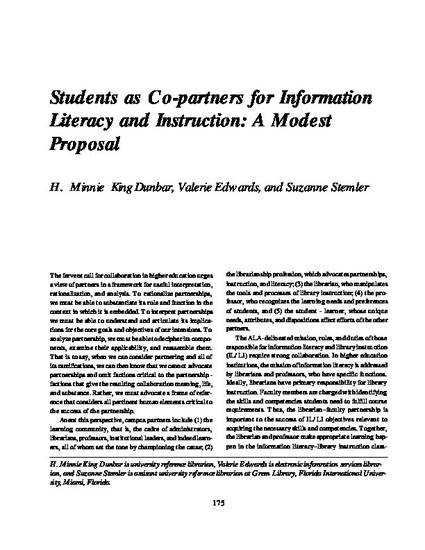 Other
Students as Co-partners for Information Literacy and Instruction: A Modest Proposal
Works of the FIU Libraries
Date of this Version
3-1-2001
Document Type
Conference Proceeding
Abstract
Paper published in Thompson, Hugh A. Editor, Crossing the Divide, Proceedings of the ACRL 10th National Conference, March 15-18, 2001, Denver, CO.
Citation Information
Dunbar, H. M., Edwards, V., and Stemler, S. (2001). Students as co-partners for information literacy and instruction: A modest proposal.
ACRL Tenth National Conference
, pp. 175-180, Denver, Colorado.