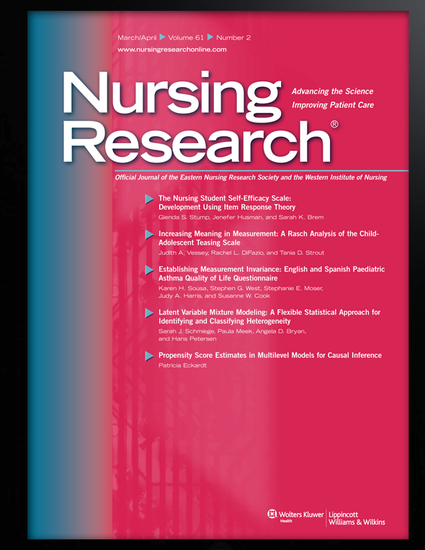 Article
Overall Adiposity, Adipose Tissue Distribution, and Endometriosis: A Systematic Review
Nursing Research
Publication Date
4-1-2016
Abstract
BACKGROUND: Endometriosis has been associated with a lean body habitus. However, we do not understand whether endometriosis is also associated with other characteristics of adiposity, including adipose tissue distribution and amount of visceral adipose tissue (VAT; adipose tissue lining inner organs). Having these understandings may provide insights on how endometriosis develops-some of the physiological actions of adipose tissue differ depending on tissue amount and location and are related to proposed mechanisms of endometriosis development. OBJECTIVES: The aim of this study was to review the literature regarding overall adiposity, adipose tissue distribution and/or VAT, and endometriosis. METHODS: We reviewed and synthesized studies indexed in PubMed and/or Web of Science. We included studies that had one or more measures of overall adiposity, adipose tissue distribution, and/or VAT and women with and without endometriosis for comparison. We summarized the findings and commented on the methods used and potential sources of bias. RESULTS: Of 366 identified publications, 19 (5.2%) were eligible. Two additional publications were identified from reference lists. Current research included measures of overall adiposity (e.g., body figure drawings) or adipose tissue distribution (e.g., waist-to-hip ratio), but not VAT. The weight of evidence indicated that endometriosis was associated with low overall adiposity and with a preponderance of adipose tissue distributed below the waist (peripheral). DISCUSSION: Endometriosis may be associated with being lean or having peripherally distributed adipose tissue. Well-designed studies with various sampling frameworks and precise measures of adiposity and endometriosis are needed to confirm associations between adiposity measures and endometriosis and delineate potential etiological mechanisms underlying endometriosis.
DOI
10.1097/NNR.0000000000000146
Version
pre-print, post-print (with 12 month embargo)
Citation Information
Uba Backonja, Germaine M. Buck Louis and Diane R. Lauver. "Overall Adiposity, Adipose Tissue Distribution, and Endometriosis: A Systematic Review"
Nursing Research
Vol. 65 Iss. 2 (2016) p. 151 - 166
Available at: http://works.bepress.com/uba-backonja/9/