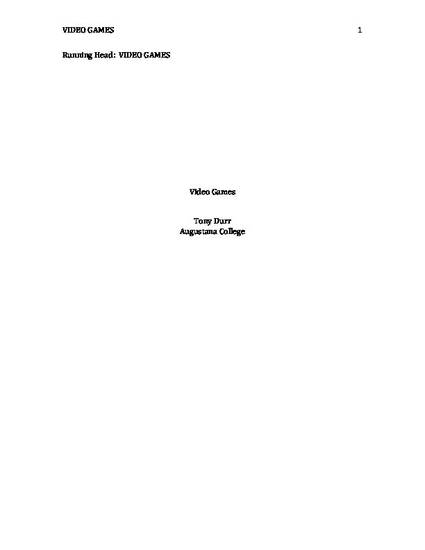 Article
Video Games
From the Brain to the Classroom: The Encyclopedia of Learning
Publication Date
1-1-2014
Abstract
Video games have drastically increased in popularity in the past two decades and show no signs of decreasing anytime soon. From 2004 to 2009 the average 8- to 18-year-olds increased the amount of time spent playing video games by 24 minutes to 1 hour and 13 minutes a day (Rideout, Foehr, & Roberts, 2010). Research on video games and their impact is a relatively new field, even though video games have been widely accepted in our culture since 1972, when Atari sold over 19,000 Pong machines. Findings of video game research have been a bit of a mixed bag. Studies strongly support that video games can have a positive impact on several cognitive functions, but video games also have a dark side in their public perception.
Rights
Copyright © the Author
Citation Information
Tony Durr. "Video Games"
From the Brain to the Classroom: The Encyclopedia of Learning
(2014)
Available at: http://works.bepress.com/tony-durr/3/