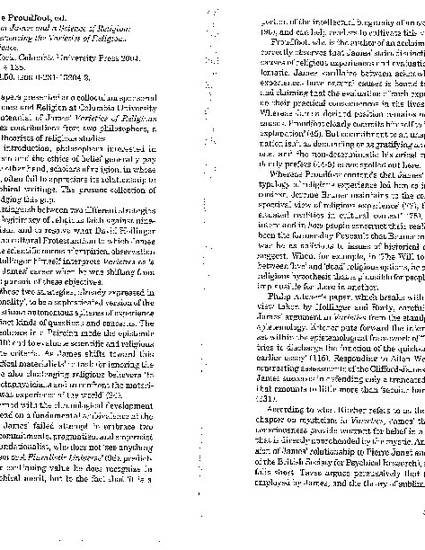 Popular Press
Wayne Proudfoot, ed., William James and a Science of Religion: Reexperiencing the Varieties of Religious Experience
Philosophy in Review (2005)
Abstract
This volume is a collection of six papers presented at a colloquium sponsored by the Center for the Study of Science and Relgion at Columbia University in 2002 to commemorate the centennial of James' Varieties of Religious Experience. The collection includes contributions from two philosophers, a psychologist, a historian and two theorists of religious studies.
Citation Information
Todd Gooch. "Wayne Proudfoot, ed., William James and a Science of Religion: Reexperiencing the Varieties of Religious Experience"
Philosophy in Review
Vol. 25 Iss. 5 (2005)
Available at: http://works.bepress.com/toddgooch/11/