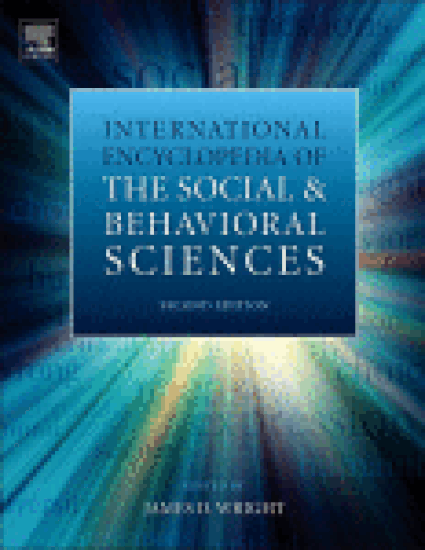 Contribution to Book
Sociological Aspects of Citizenship
International Encyclopedia of the Social & Behavioral Sciences (2015)
Abstract
This article defines citizenship and discusses its three basic theoretical traditions. We then delve into seven important areas of citizenship in terms of how: (1) rights and obligations have grown, (2) identities are framed for new citizens; (3) citizenship is universal or particular, or individual or group-based; (4) citizenship is contained within boundaries and externalized to the global; (5) citizenship is structured into various regime types; (6) citizenship has moved from being a status to involving people in a process; and (7) citizenship may develop in the future with new technologies.
Keywords
Citizenship,
Citizenship and public policy,
Democracy,
Historical development of citizenship
DOI
https://doi.org/10.1016/B978-0-08-097086-8.32015-3
Citation Information
Thomas Janoski and Sara Compion. "Sociological Aspects of Citizenship"
International Encyclopedia of the Social & Behavioral Sciences
(2015) p. 655 - 661
Available at: http://works.bepress.com/thomasjanoski/64/