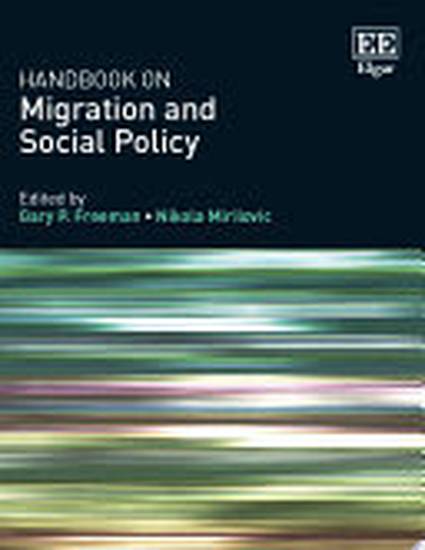 Contribution to Book
Naturalization Levels and Processes: Consequences for Social Policy
Handbook on Migration and Social Policy (2016)
Abstract
The study of naturalization – immigrants becoming citizens of their new country – has gone through significant change in the past 30 years. The first major change moved from focusing almost exclusively on the USA and other settler countries to a broader array of receiving countries in Europe and Asia. Most early studies were dominated by assimilation in the American experience. This focus has given way to the social-process analysis of naturalization in advanced industrialized countries, the naturalization of different sending-country immigrants in the same receiving country, and the movement from overall assimilation to segmented assimilation and in some cases multiculturalism and transnationalism. The second major change was toward the larger political and cultural facets of immigration laws in individual sending countries, followed by an emerging literature on the comparison of naturalization regimes. Along with these two changes are some knotty questions about how to theorize and measure naturalization. The social-process and political-economy approaches have different scope and foci. The social examination of immigrants' willingness to become citizens and their eventual integration into society have important impacts on immigrants'/citizens' social mobility, self-esteem, political rights and participation, and, more generally, their overall life-chances. This has an especially strong effect on the first generation of immigrants, but also on the second and third generations, who may do better over time.
Keywords
politics and public policy,
migration,
social policy and sociology,
comparative social policy,
welfare states
Editor
Gary P. Freeman and Nikola Mirilovic
Publisher
Edward Elgar Publishing
DOI
https://doi.org/10.4337/9781783476299.00010
Citation Information
Thomas Janoski. "Naturalization Levels and Processes: Consequences for Social Policy"
Handbook on Migration and Social Policy
(2016) p. 42 - 63
Available at: http://works.bepress.com/thomasjanoski/61/