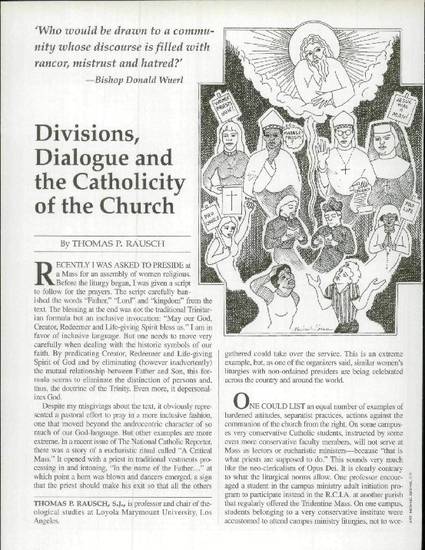 Article
Divisions, Dialogue, and the Catholicity of the Church
America
Publication Date
1-31-1998
Abstract
Discusses the conflicting advocacy groups within the Catholic Church in United States.
Publisher Statement
Permission has been granted by America Press, Inc. to supply this article for educational and research purposes. More info can be found about American Press at http://www.americamagazine.org/. Copyright © 1998 America Press Inc.
Citation Information
Rausch, Thomas P. "Divisions, Dialogue, and the Catholicity of the Church," America 178 (January 31, 1998): 20-29.