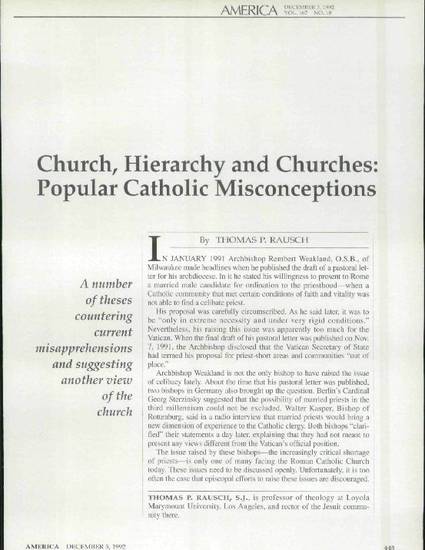 Article
Church, Hierarchy, and Churches: Popular Catholic Misconceptions
America
Publication Date
12-5-1992
Publisher Statement
Permission has been granted by America Press, Inc. to supply this article for educational and research purposes. More info can be found about American Press at http://www.americamagazine.org/. Copyright © 1992 America Press Inc.
Citation Information
Rausch, Thomas P. "Church, Hierarchy, and Churches: Popular Catholic Misconceptions," America 167 (December 5, 1992): 445-449.