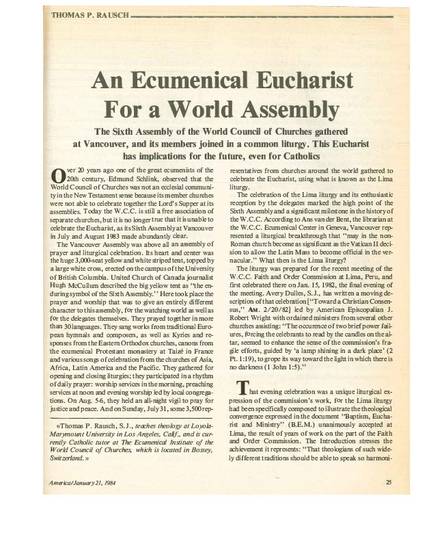 Article
An Ecumenical Eucharist for a World Assembly
America
Publication Date
1-21-1984
Abstract
The Sixth Assembly of the World Council of Churches gathered at Vancouver, and its members joined in a common liturgy. This Eucharist has implications for the future, even for Catholics.
Publisher Statement
Permission has been granted by America Press, Inc. to supply this article for educational and research purposes. More info can be found about American Press at http://www.americamagazine.org/. Copyright © 1984 America Press Inc.
Citation Information
Rausch, Thomas P. "An Ecumenical Eucharist for a World Assembly," America 150 (January 21, 1984): 25- 29.