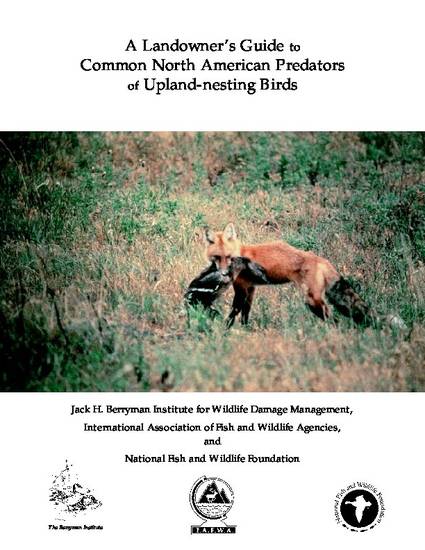 Article
A Landowner's Guide to Common North American Predators of Upland-nesting Birds
Other Publications in Wildlife Management
Abstract
Predation has been identified as a key factor limiting upland-nesting bird reproductive success in many studies. These results suggest that the effects of predation could be reduced by establishing and maintaining suitable nesting habitats. In several studies, habitat management alone was able to maintain populations of upland-nesting birds at or slightly above threshold believed necessary to sustain populations. However, additional studies also have shown that avian populations increased substantially after predator populations were reduced or nesting birds were protected by restricting predator access through the use of electric fencing or creating nesting islands. These practices, however, need to be implemented in combination with good habitat management if optimum benefits are to be realized.
Citation Information
Terry A. Messmer, Michael R. Conover, Raymond D. Dueser, Paul W. Klimack, et al.. "A Landowner's Guide to Common North American Predators of Upland-nesting Birds"
Available at: http://works.bepress.com/terry-messmer/2/