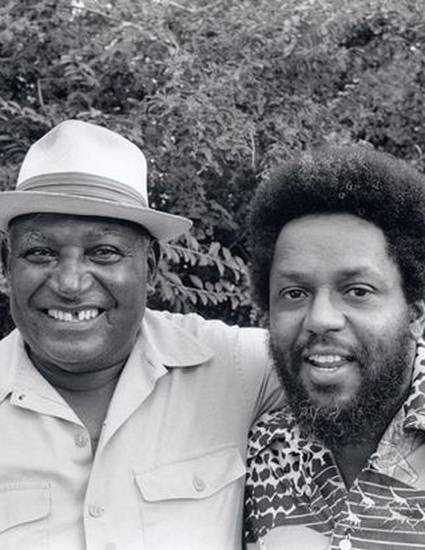 Article
"Worth Westinghouse Long Jr.: Creating Dangerously in The Land Where the Blues Began"
Southern Cultures (2020)
Abstract
This article focuses on the career of Worth Westinghouse Long Jr. as a folklorist in the 1970s. Having honed his skills as a folklorist while working as a field coordinator for SNCC, which brought him into contact with a host of African American artists, he developed engaged in a career as a folklorist in the 1970s. He used his well-developed state of black consciousness to salvage the scraps from the wreckage of Jim Crow, drawing the protest elements out of the blues and black folklore, putting them on display, and aiming for nothing short of the psychological liberation of mainstream America. This essay also details the extent of his contributions to the documentary film 
The Land Where the Blues Began
. Rather than a physical place on a map, 
The Land Where the Blues Began
 was anywhere in America where African Americans had cast down their buckets, loved, toiled, bled, and struggled in hopes of achieving a piece of the American Dream.
Keywords
blues,
Mississippi Action for Community Education,
Delta Blues Festival,
Worth Long
Publication Date
Spring 2020
DOI
https://drive.google.com/file/d/1hUVl1vKhi-OHyLdbBQzTuvKoGedluRWT/view
Citation Information
T. DeWayne Moore, "Worth Westinghouse Long Jr.: Creating Dangerously in The Land Where the Blues Began," Southern Cultures 26:1 (Spring 2020): 54-77.
Creative Commons license
This work is licensed under a Creative Commons CC_BY International License.