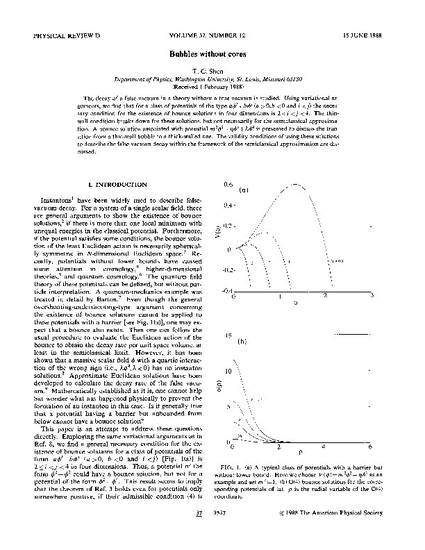 Article
Bubbles without cores
Physical Review D (1988)
Abstract
The decay of a false vacuum in a theory without a true vacuum is studied. Using variational arguments, we find that for a class of potentials of the type aφi+bφi (a>0, b<0 and i2φ2—ηφ3+ λφ4 is presented to discuss the transition from a thin-wall bubble to a thick-walled one. The validity conditions of using these solutions to describe the false vacuum decay within the framework of the semiclassical approximation are discussed.
Publication Date
January 1, 1988
Citation Information
T. C. Shen, "Bubbles without cores," Phys. Rev. D37, 3537-3542 (1988).