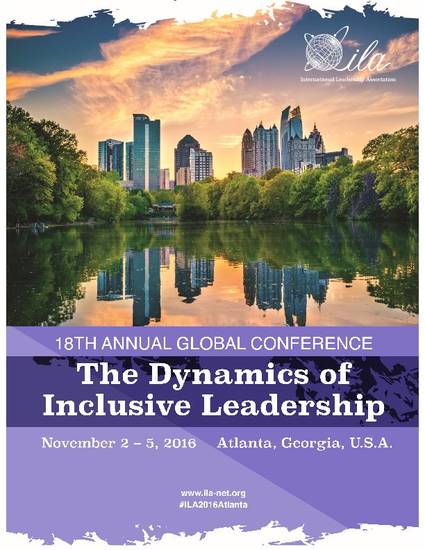 Presentation
Women and Leadership Theorizing: Creating New Knowledge for and By Women Leaders
International Leadership Association Annual Conference (2016)
Abstract
This paper describes a global initiative, inspired by the 2013 ILA Women and Leadership Conference, to build theorizing skills in women who identify as leadership scholars or scholar/practitioners. The presenter will describe the launch of this major initiative, outline lessons learned from ten events held in six countries, and highlight outcomes to date.
Publication Date
November 5, 2016
Location
Atlanta, Georgia, USA
Citation Information
Madsen, S. R. & Storberg-Walker, J. (2016, November 5). Women and leadership theorizing: Creating new knowledge for and by women leaders. International Leadership Association Annual Conference, Atlanta, Georgia, USA.