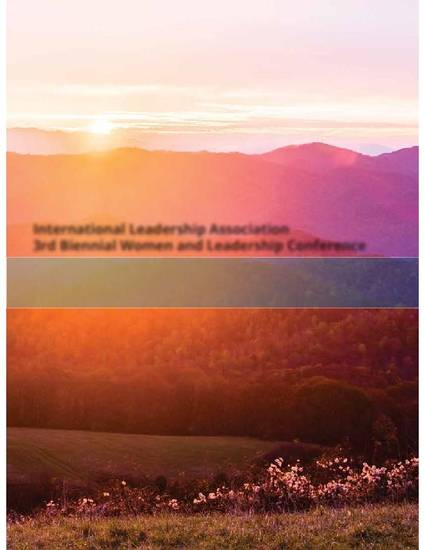 Presentation
The Current Status of Women Leaders Worldwide
Omega Conference Grounds (2017)
Abstract
This presentation provides an overview and analysis of the most current data around the world on the status of women in leadership roles, particularly in politics and business. We utilize extensive information obtained from scholarly, industry, government, and global organizations' resources to highlight critical findings about the status of women in political leadership, as well as those serving on corporate boards and in an executive/management capacity. We conclude with a discussion on gender parity advancement, challenges, and predictions.
Publication Date
June 11, 2017
Citation Information
Goryunova, E., Scribner, R. T., & Madsen, S. R. (2017, June 11). The current status of women leaders worldwide. Women and leadership conference, International Leadership Association, Omega Conference Grounds, New York.