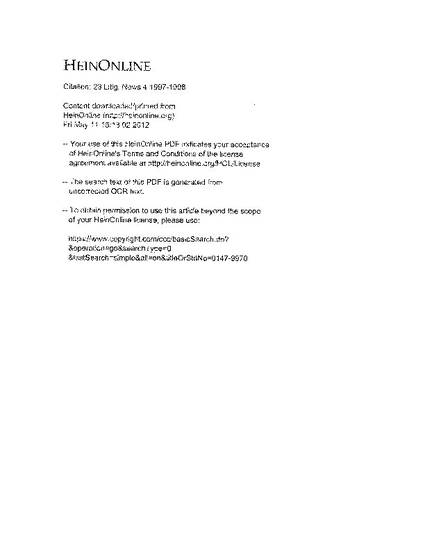 Article
Will New Legislation Preempt State Court Class Actions?
Litigation News
Publication Date
1-1-1998
Keywords
securities litigation,
litigation,
class actions,
Private Securities Litigation Reform Act
Abstract
Proponents of 1995's federal securities litigation reform are proposing new legislation to prevent plaintiffs from using state court class actions to circumvent the restrictive federal rules. This article reviews these legislative proposals.
Citation Information
Susan J. Becker, Will New Legislation Preempt State Court Class Actions? 23 Litigation News no. 2 (January 1998) at p. 4