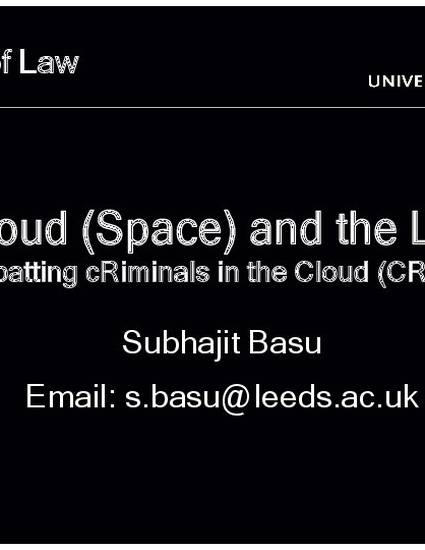 Presentation
CRITiCal.pdf
CRITiCal (2017)
Abstract
Computer data are increasingly stored remotely ('in the cloud') instead of on users' devices. This has significant implications for criminal investigation, particularly in cases where digital evidence is sought. Local search and seizure by the police will yield less and less evidence as users use cloud services such as webmail and remote data storage. This reinforces existing challenges of the cyber investigation, which not only has to deal with swift evidence-gathering due to the vulnerability of data loss, but also has to find ways of remotely getting access to data, such as remote online searches or production orders directed at service providers. One particular challenge in cyber-investigation is that such remote evidence-gathering powers may well extend beyond national borders. The extraterritorial investigation is, in principle, not allowed unless international agreements among states provide for unilateral cross-border investigation skills. So far, international instruments dealing with cyber-investigation, such as the Convention on Cybercrime, one do not allow the use of cross-border investigative powers without consent (where the computer system is not intentionally open access). Therefore, remote access to computer data through remote cross-border searches or directly ordering foreign service providers to produce data are currently not allowed, and states must resort to traditional procedures.
Cloud (Space) and the Law Combatting cRiminals in the Cloud (CRITiCal). Available from: https://www.researchgate.net/publication/319087770_Cloud_Space_and_the_Law_Combatting_cRiminals_in_the_Cloud_CRITiCal [accessed Aug 12, 2017].
Keywords
Cloud,
Cloudcrime,
Cybercrime,
Data protection,
Privacy
Publication Date
Summer July 28, 2017
DOI
10.13140/RG.2.2.27208.21761
Citation Information
Subhajit Basu. "CRITiCal.pdf"
CRITiCal
(2017)
Available at: http://works.bepress.com/subhajitbasu/92/