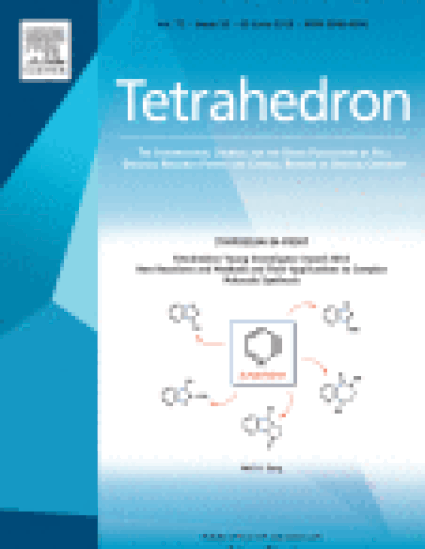 Article
Synthesis and evaluation of functionalized benzoboroxoles as potential anti-tuberculosis agents
Tetrahedron (2016)
Abstract
Several derivatives of aminobenzoboroxole have been prepared starting from 2-boronobenzaldehyde. All of these derivatives have been evaluated for their 
anti
-mycobacterial activity on 
Mycobacterium smegmatis
 and cytotoxicity on breast cancer cell line MCF7. Based on these studies, all the tested molecules have been found to be generally non-toxic and benzoboroxoles with unsubstituted (primary) amines have been found to exhibit good 
anti
-mycobacterial activity. Some of the key compounds have been evaluated for their 
anti
-tubercular activity on 
Mycobacterium tuberculosis
 H37Rv using 7H9 and GAST media. 7-Bromo-6-aminobenzoboroxole 4 has been identified as the lead candidate compound for further development.
Keywords
Benzoboroxoles,
Nitrobenzoboroxole,
Aminobenzoboroxole,
Bromoaminobenzoboroxole,
anti-Tuberculosis agents
Publication Date
June, 2016
DOI
10.1016/j.tet.2016.03.038
Citation Information
Mohammad A. Alam, Kriti Arora, Shirisha Gurrapu, Sravan K. Jonnalagadda, et al.. "Synthesis and evaluation of functionalized benzoboroxoles as potential anti-tuberculosis agents"
Tetrahedron
Vol. 72 Iss. 26 (2016) p. 3795 - 3801 ISSN: 0040-4020
Available at: http://works.bepress.com/subash-jonnalagadda/2/