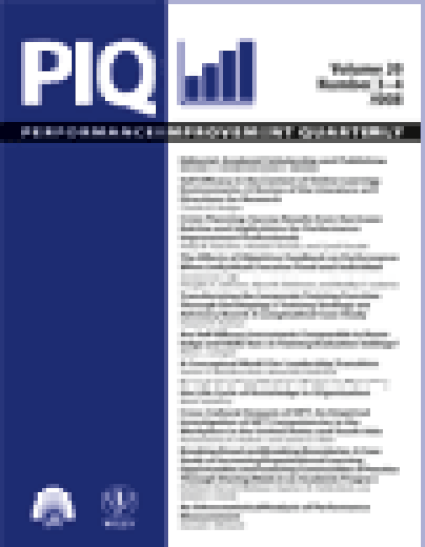 Article
But What do They Really Expect? Employer Perceptions of the Skills of Entry-Level Instructional Designers
Performance Improvement Quarterly
Publication Date
1-20-2010
Abstract
This descriptive study employed a convenience sample drawn from members of a professional organization supporting instructional designers (IDs) to investigate four research questions: What skills do potential employers expect entry-level instructional designers to possess? To what extent have their recently hired entry-level IDs met these expectations? To what extent do these expectations vary across industry, government, and nonprofit settings? To what extent do these expectations apply to entry-level IDs who are recent graduates of master's programs in instructional technology, instructional design, educational technology, and similar disciplines? Analysis of 185 surveys indicated that over half of all respondents expect their entry-level IDs to possess the skills required to complete 22 common ID activities comprising the phases of the ADDIE (Analysis, Design, Development, Implementation, Evaluation) model. Respondents typically reported that entry-level IDs could not perform to expectations in spite of assistance, or performed to expectations with a lot of assistance.
Citation Information
Steven W. Villachica, Anthony Marker and Kevin Taylor. "But What do They Really Expect? Employer Perceptions of the Skills of Entry-Level Instructional Designers"
Performance Improvement Quarterly
(2010)
Available at: http://works.bepress.com/steven_villachica/2/