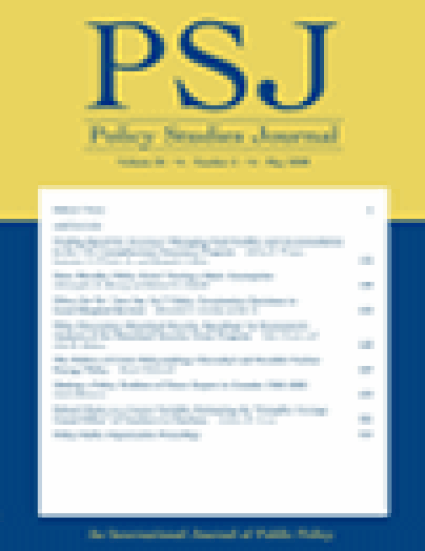 Article
Challenges and Dilemmas in Implementing the Americans With Disabilities Act: Lessons From the First Decade
Policy Studies Journal (2001)
Abstract
The Americans With Disabilities Act (ADA) of 1990 represents a strong national commitment to protecting the full rights and opportunities of persons with disabilities. This article traces evidence of the impact of the ADA's implementation and compliance during its first decade.
Keywords
People with disabilities -- United States
Publication Date
November, 2001
DOI
10.1111/j.1541-0072.2001.tb02115.x
Citation Information
Percy, S. L. (2001), Challenges and Dilemmas in Implementing the Americans With Disabilities Act: Lessons From the First Decade. Policy Studies Journal, 29: 633–640.