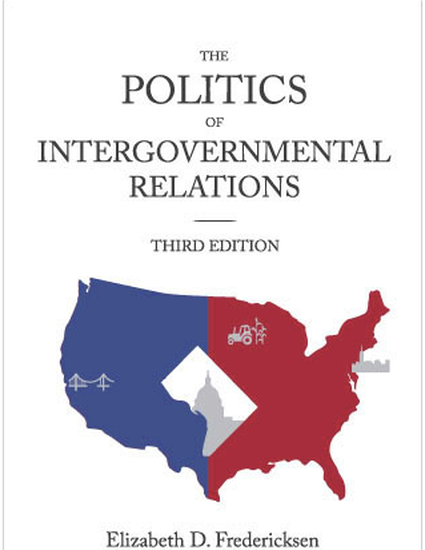 Book
The Politics of Intergovernmental Relations 3rd Edition www.birkdalepublishers.com
(2016)
Abstract
Thoroughly revised with up-to-date coverage of the evolving political demands being placed on all levels of government in the United States.
Features a new chapter on Native American Tribes and their complex relations with the federal, states' and local governments.
New chapter on the development of networks of public, business and nonprofit organizations that work together to implement public policy.
Publication Date
Spring March 30, 2016
Publisher
Birkdale Publishers
Citation Information
Elizabeth D. Fredericksen, Stephanie L Witt and David C. Nice. The Politics of Intergovernmental Relations 3rd Edition www.birkdalepublishers.com. 3rdSan Diego(2016)
Available at: http://works.bepress.com/stephanie_witt/30/