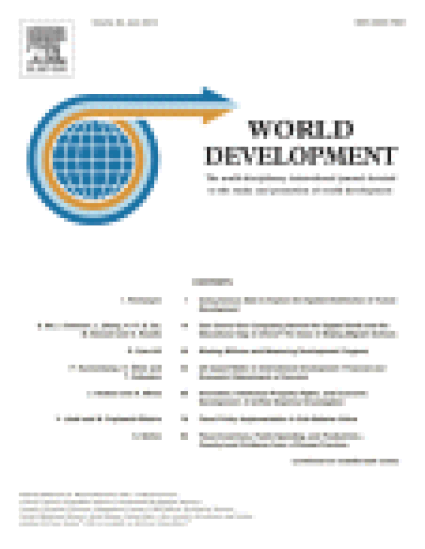 Article
Fiscal Incentives, Public Spending and Productivity: County-Level Evidence from China
World Development (2013)
Abstract
This article develops a new empirical approach to analyze the potential link between fiscal decentralization and economic efficiency, based on a stochastic frontier model with spatial error correction. The estimation strategy advances empirical research in two ways. Firstly, fiscal decentralization is not considered to be a source of growth in itself but rather an incentive scheme that impacts local governments' spending behaviors in response to economic needs. Secondly, the analysis accounts not only for the vertical relationship between a central authority and local agents but also for horizontal linkages between jurisdictions. County-level data on Zhejiang Province in China between 1995 and 2005 suggest that public spending contributes to economic efficiency significantly more when fiscal incentives are strong. The analysis also sheds evidence on spatial patterns of economic development. We find that education expenditures under fiscal decentralization result in a widening regional divide, while infrastructure investments and administrative expenditures benefit rich and poor areas by fostering market integration and promoting business-friendly policies.
Keywords
Fiscal decentralization,
economic efficiency,
public spending,
spatial dependence,
China
Publication Date
June, 2013
Citation Information
Stefan Brehm. "Fiscal Incentives, Public Spending and Productivity: County-Level Evidence from China"
World Development
Vol. 46 Iss. June (2013) p. 92 - 103
Available at: http://works.bepress.com/stefan_brehm/9/