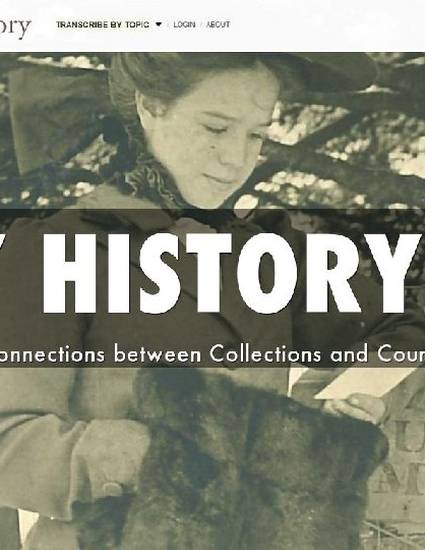 Presentation
DIY History: Building Digital Connections between Collections and Courses
2015 Digital Initiatives Symposium
Document Type
Speech/Presentation/Lecture
Publication Date
4-29-2015
Conference Location
San Diego, Calif.
Abstract
In 2011 the University of Iowa Libraries began crowdsourcing the digital transcription of its manuscript archives. Four years and over 50,000 transcribed pages later, that project, known as DIY History, has garnered considerable internet attention via Buzzfeed, Twitter, Tumblr, and the NBC News blog. At the same time, it has been threaded into undergraduate classrooms at Iowa as a means of introducing students to primary source research, information literacy, and multimodal design.
Rights
Copyright © 2015, Thomas M. Keegan, Matthew Gilchrist, and Paul A. Soderdahl.
Citation Information
Thomas M Keegan, Matthew Gilchrist and Paul A Soderdahl. "DIY History: Building Digital Connections between Collections and Courses"
2015 Digital Initiatives Symposium
(2015)
Available at: http://works.bepress.com/soderdahl/68/