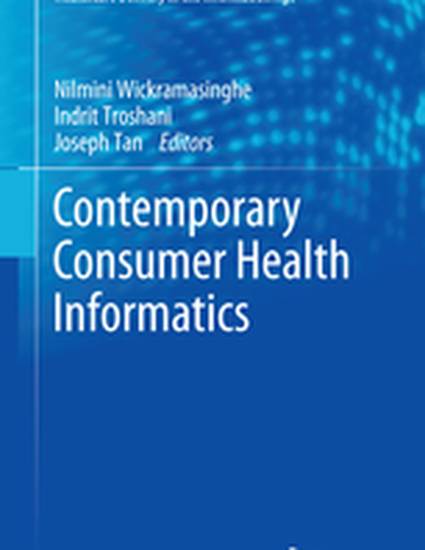 Contribution to Book
Health information technology to support the delivery of Chinese medicine: The design of a Chinese medicine clinic system
Contemporary consumer health informatics (2016)
Abstract
Often we assume consumer health informatics to be only focused on Western medicine; however, this is a limiting view. Consumer health informatics is also as relevant to other forms of healthcare such as Chinese medicine (CM). Key issues and considerations that should be considered when designing CM clinic system are presented in this chapter. These findings are particularly relevant to today's healthcare challenges, as healthcare reform agendas consider options and decisions to ensure effective, efficient, and efficacious value-driven patient-centric healthcare solutions.
Publication Date
March 22, 2016
Editor
Nilmini Wickramasinghe, Indrit Troshani, Joseph Tan
DOI
10.1007/978-3-319-25973-4_11
Citation Information
Catherine Han Lin, Angela Wei Hong Yang, Siddhi Pittayachawan and Nilmini Wickramasinghe. "Health information technology to support the delivery of Chinese medicine: The design of a Chinese medicine clinic system"
Contemporary consumer health informatics
(2016) p. 219 - 233
Available at: http://works.bepress.com/siddhi/43/