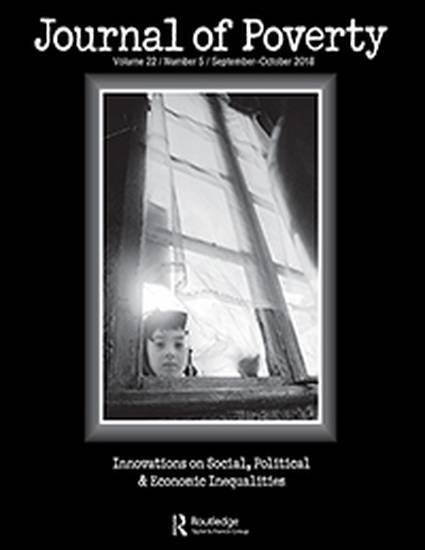 Article
Welfare Reform in Rural Missouri: The Experience of Families
Journal of Poverty (2003)
Abstract
This paper documents the impact of the 1996 federal welfare legislation on rural families in Missouri. We analyze primary data obtained from interviews with 162 single-mother families with children residing in six rural counties in Missouri who are either former or current welfare recipients. This information was substantiated by focus group interviews with current or former welfare recipients conducted between 1998 and 2000. The results provide useful insights into the impacts of welfare reform on families in rural America. Welfare recipients in rural areas have higher levels of education and job experience than the general welfare population in the nation, but they live in areas with fewer job opportunities and very poor public transportation. Those who are employed are making an average of $5.50 per hour and continue to live in poverty. With the economy slowing down across the nation, rural welfare recipients are beginning to increase again, after several years of decline. For rural women to exit welfare, improvement in a variety of work support programs including wages, EITC, Food Stamps, childcare, and transporttation will have to be made. In addition, opportunities for postsecondary education must be available for low-income women who want to pursue their education beyond high school.
Citation Information
Shirely Porterfield, Shanta Pandey and Hyeji Choi-Ko. "Welfare Reform in Rural Missouri: The Experience of Families"
Journal of Poverty
Vol. 7 Iss. 3 (2003) p. 113 - 138
Available at: http://works.bepress.com/shirely-porterfield/16/