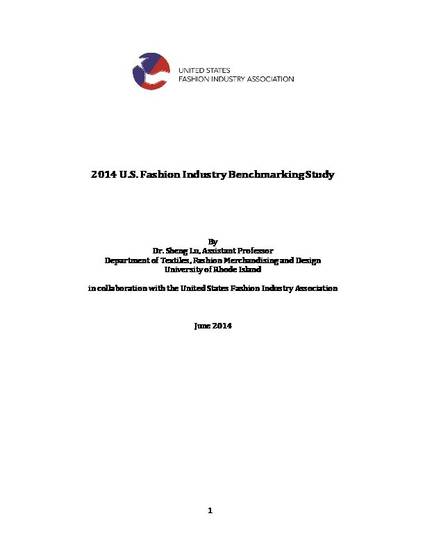 Other
2014 U.S. Fashion Industry Bechmarking Study
(2014)
Abstract
In collaboration with the US Fashion Industry Association, the study is based on a comprehensive survey of 29 executives at leading US fashion brands, retailers, importers, and wholesalers. The study reveals the latest industry outlook, sourcing practices and viewpoints on trade policy of the US fashion industry.
Publication Date
June, 2014
Citation Information
Sheng Lu. (2014). 2014 U.S. fashion industry benchmarking study. U.S. Fashion Industry Association: Washington, DC.