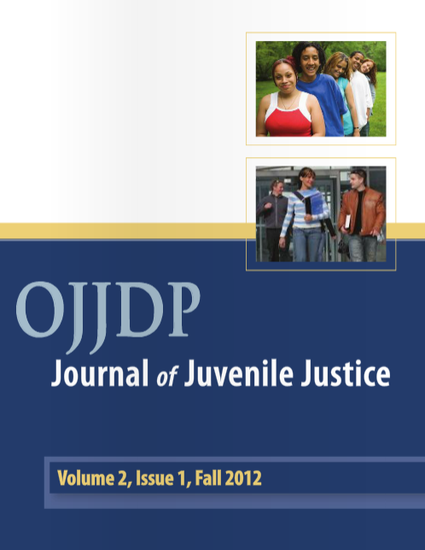 Article
The Influence of Race on Preadjudication Detention: Applying the Symbolic Threat Hypothesis to Disproportionate Minority Contact
OJJDP: Journal of Juvenile Justice (2012)
Abstract
This article presents the results of a hierarchical linear model (HLM) analysis in which structural disadvantage at the county level, along with incident-level characteristics, are examined to determine whether the symbolic threat hypothesis offers any explanation for disproportionate minority contact (DMC) with the juvenile justice system. The decision point examined is length of stay in preadjudication detention. Results indicate that minority juveniles are detained for longer periods of time than their White counterparts, even while controlling for incident characteristics. Moreover, minorities who live in communities characterized by structural disadvantage are detained longer than their White counterparts, and longer than minorities in more affluent counties. This research supports the use of the symbolic threat hypothesis as a theoretical framework for examining DMC, as well as for offering possible interventions to reduce this phenomenon. 
Keywords
disproportionate minority contact,
preadjudication detention,
symbolic threat,
juvenile justice
Publication Date
Fall 2012
Citation Information
Stacy C. Moak, Shaun A. Thomas, Jeffrey T. Walker and Shaun M. Gann. "The Influence of Race on Preadjudication Detention: Applying the Symbolic Threat Hypothesis to Disproportionate Minority Contact"
OJJDP: Journal of Juvenile Justice
Vol. 2 Iss. 1 (2012) p. 73 - 90 ISSN: 21538026
Available at: http://works.bepress.com/shaun-gann/6/