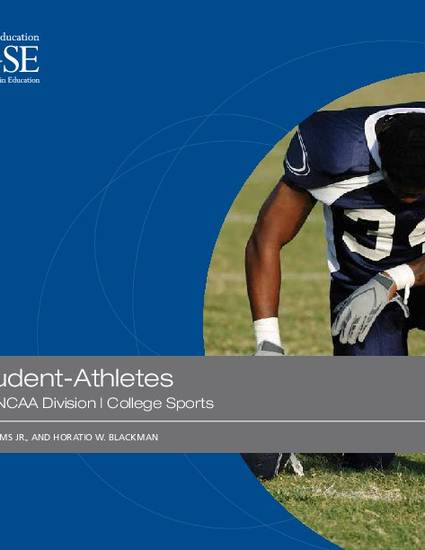 Other
Black Male Student-Athletes and Racial Inequities in NCAA Division I Revenue-Generating College Sports
(2013)
Abstract
The purpose of this report is to make transparent racial inequities in the Atlantic Coast Conference (ACC), Big East Conference, Big Ten Conference, Big 12 Conference, Pac 12 Conference, and the Southeastern Conference (SEC). Data from the NCAA and the U.S. Department of Education are presented for the 76 institutional members of these six athletic conferences. Specifically, we offer a four-year analysis of Black men's representation on football and basketball teams versus their representation in the undergraduate student body on each campus. We also compare Black male student-athletes' six-year graduation rates (across four cohorts) to student-athletes overall, undergraduate students overall, and Black undergraduate men overall at each institution. We summarize previously published studies on Black male student-athletes and provide more details about our research methods. We then present lists of high- and low-performing institutions. Statistics are also furnished for each individual college/university in the six athletic conferences. The report concludes with implications for college and university presidents, athletics directors, commissioners of the six major sports conferences, the NCAA, journalists, and Black male student-athletes and their families.
Keywords
Black Men,
Sports,
Higher Education,
Race
Citation Information
Harper, S. R., Williams, C. D., & Blackman, H. (2013).
Black male student-athletes and racial inequities in NCAA Division I revenue-generating college sports
. Philadelphia: University of Pennsylvania, Center for the Study of Race and Equity in Education.