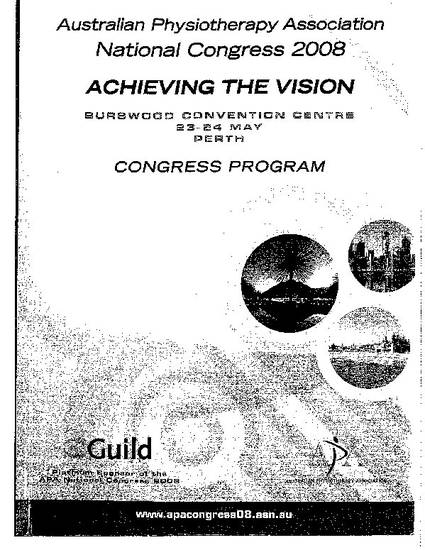 Presentation
Cardiorespiratory physiotherapy education – are we achieving the vision?
Health Sciences Conference Papers
Publication Date
1-1-2008
Abstract
This action research project comprised a broad macro situational analysis type review targeting clinicians conducting cardiorespiratory placements and those providing mentoring/supervision for the The University of Notre Dame Australia. The intent was to gain a perspective from the clinicians and supervisors whether current curriculum content and design was effectively preparing students for the real world of cardiorespiratory physiotherapy. By inference, an avenue for reflection on teaching skill and performance was provided.
Keywords
clinical placement,
Australian Standards for Physiotherapy
Citation Information
Shane Patman. "Cardiorespiratory physiotherapy education – are we achieving the vision?" (2008)
Available at: http://works.bepress.com/shane-patman/29/