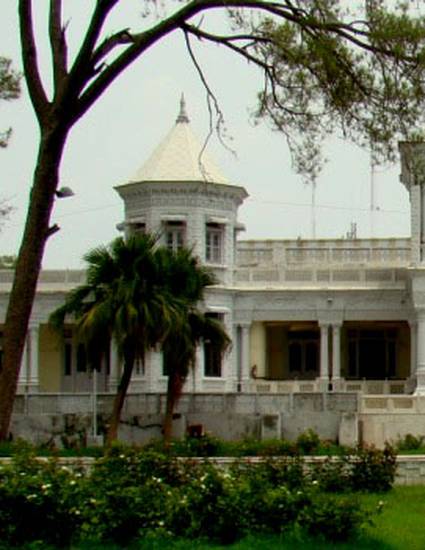 Presentation
Developments in Indian Missile Programme: Implications for Arms Race in South Asia
(International Conference on Peace and Security in South and Central Asia) Fatima Jinnah Women University (FJWU) / Institute of Policy Studies (IPS) (2016)
Abstract
Historical rivalry between India and Pakistan has always existed as a stumbling block for peace in South Asia. Indian aspirations to act as a hegemonic power in the region has accentuated the sense of vulnerability for Pakistan, which after dismemberment in 1971, has been relying on nuclear weapons to deter Indian aggression. Indian quest to increase the size of nuclear arsenal and developments in the missile programme, including the ballistic missile defence (BMD) shield, is gradually altering the balance of power in favour of India. Furthermore, these developments, also affecting China, could possibly lead towards a regional arms race thus threatening the peace and stability of the whole region. South Asia is already projected as a nuclear flash point and the Indian initiatives in Missile development and destabilizing conventional war doctrine, like Cold Start, profoundly increases the magnitude of risk. In response to challenges posed by Indian doctrinal and technological prowess, Pakistan has filled the existing gaps in the strategic deterrence by developing newest kind of short and medium range missiles. This rapidly changing situation warrants that United Nations and international community to play its role, and encourage India, for the resumption of the peace process and bilateral confidence building measures aimed at negotiating the regional strategic restraint regime in the earliest possible time frame.
Keywords
South Asia,
Nuclear,
Missiles,
BMD,
Strategic Stability,
Pakistan,
India,
DRDO,
Space,
Satellite
Publication Date
Fall September 23, 2016
Location
Fatima Jinnah Women University, Rawalpindi, Pakistan
Citation Information
Shams uz Zaman. "Developments in Indian Missile Programme: Implications for Arms Race in South Asia"
(International Conference on Peace and Security in South and Central Asia) Fatima Jinnah Women University (FJWU) / Institute of Policy Studies (IPS)
(2016)
Available at: http://works.bepress.com/shams_zaman/53/