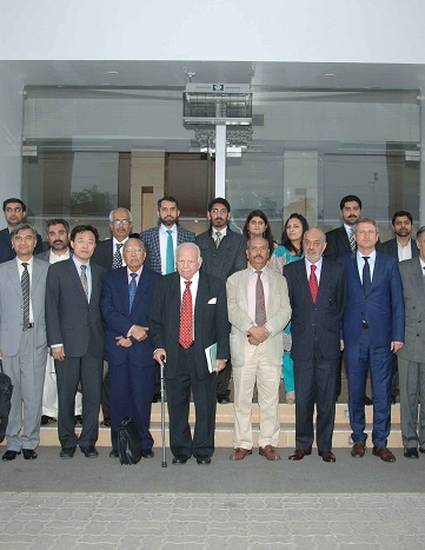 Presentation
Various Dimensions of Iranian Nuclear Deal
Strategic Vision Institute (SVI) and Konrad-Adenauer-Stiftung (KAS) (2015)
Abstract
The successful nuclear agreement on the mutual framework towards implementation of Joint Comprehensive Plan of Action, between Iran and P-5+1 nations is a major development in the region ostensibly having far reaching implications. With imposed restrictions on Iranian enrichment and reprocessing activities, this deal has capped the Iranian nuclear capability for at least a decade thus diminishing the threat of Iran-Israel confrontation. This although is good news for the troubled region because the deal would allow Iran to re-establish its economic and trade relations with rest of the world besides getting access to over $ 100 billion of its assets, but at the same time would profoundly raise the Iranian stature in the region. Iran is likely to use this authority to influence the situation in Syria, Iraq and Yemen in its favour, thus possibly antagonizing other regional states especially of GCC and Turkey. Therefore, while Iran-US nuclear deal has stabilized the situation at one end of conflict spectrum, it risks destabilizing the regional asymmetric equation. Consequently, the ethnic and sectarian fault lines could further accentuate to perpetuate intra-state and inter-state conflict.
Keywords
Middle East,
Iran,
Nuclear Deal,
JCPOA,
US,
GCC,
Turkey,
Israel
Publication Date
Winter November 6, 2015
Location
Islamabad Club, Islamabad, Pakistan
Citation Information
Shams uz Zaman. "Various Dimensions of Iranian Nuclear Deal"
Strategic Vision Institute (SVI) and Konrad-Adenauer-Stiftung (KAS)
(2015)
Available at: http://works.bepress.com/shams_zaman/52/